Race to Build a Game in Just a Week!
Put your game dev skills to the ultimate test by joining forces with a team of aspiring indie developers and using our tools and your knowledge to develop a full game in just 1 week! Expand your game development skills, build up your portfolio, connect with fellow coders and designers, and create and publish your first game!
Use this week-long gaming holiday to put yourself through the ultimate game dev learning experience where you practice and learn the exact part of game development that interests you.
Network and join together with other aspiring indie developers in order to take your first steps into the gaming economy by creating and publishing your very first game to present in your portfolio.
Spend the week having fun with like-minded individuals and develop the skills and experience you'll need to follow your dreams towards becoming a renowned game developer!
Jammy Games is here to provide you with one of the most unique and exciting week long holiday's you'll ever experience. Whether you come by yourself or with like-minded friends, you'll be able to spend a full week with a bunch of your fellow game development enthusiasts and create something that you'll be able to truly call your own.
Whether you're completely new to game development or have done some programming/armature development work in your spare time, our game jam holiday is open to all aspiring indie game devs. At Jammy Games, you'll be able to focus on having fun, developing your first game, and meeting some awesome people while we focus on all the complicated stuff.
Jammy Games has been modeled to be similar to a regular game development company, the main difference is that we're always willing to work with and assist those looking to get their foot in the door. Using industry standard software such as Epic's Unreal Engine, Blender, and SpatialOS, we provide all of the tools and resources you'll need to create full modern looking games.
Once the week is up we help place the finishing touches on your game so that it's ready to be published and released so that the world can play and enjoy all of your hard work. This gives you a huge boost to your portfolio and gets your feet firmly planted into the waters of the gaming industry.
The first step is to register your details. We want to know your wants and your level of experience so that we can match people up to form an effective team.
As suitable events get planned we will drop you an email. If you're interested just respond.
If you're selected for a team we need to make sure that you are up to speed. We'll send you some training to make sure you're up to speed and we can hit the ground running when the event starts.
Now's the time to think about your pitch, get together an idea of a game you would like to build so that we can discuss on the first day.
You've done the prep you've got your pitch now is time to start the event and make some magic.
Can You Really Make a Game in a Week?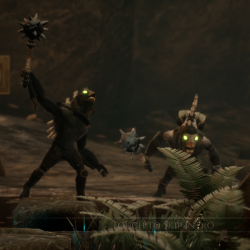 The simple answer is, yes! The longer answer is that while you can build the base game within a week, a lot of the polishing up is done afterwards such as performance optimization, debugging, etc. A fun fact is that there have been game jams where some pretty well-known indie games have been developed in under a week, some finished in just 3 days! It just takes an open mind, hard work, commitment, and a love for the art of game development to turn your dream into a reality.
How Jammy Games works is that we start you off with a basic game template using the Unreal Engine and then let you and your team work your indie game dev magic to transform and adapt it into a fully fleshed out and playable game. We provide you with huge libraries of art assets, pre-written code, and more so that you don't have to build everything from scratch.
Once the week is up, we work with you and behind the scenes to perform quality assurance on your game such as bug fixing, resource and system optimization, and just a general tidying up and polishing of your game so it can be ready for publishing and released to all of your soon to be fans. We handle the messy parts so that you can spend the entire event doing all of the fun and exciting bits that you're interested in.
Jammy Games is the perfect week-long holiday for those looking to wet their feet and follow their dreams of real game development! So, what are you waiting for? Show that your passionate about becoming a true indie game developer and register with us, today!